Explore & Experience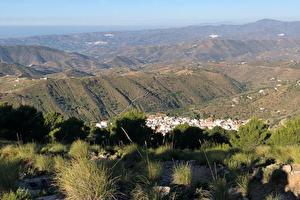 Cortijo La Zapatera (CLZ) near the white village Canillas de Aceituno, is the perfect base to explore the authentic Axarquía region in Andalusia. An inspiring destination full of vibrant culture, breath-taking nature, fresh food and friendly people. There is something to suit everyone.
Road trips & white villages
The best way to discover all those picturesque 'pueblos blancos' is to take a road trip. Drive through the Axarquían countryside with stunning views wherever you go. Take it easy; there is no need to go anywhere fast. To walk through these villages is to travel through time. Stroll around the narrow somewhat steep street, stop for a coffee or a drink and experience the charm of Andalusian life.
Sun & sea
A beach is what really brings vacations to mind: the ocean, the breeze, the sound of the waves, the warm sand on your feet, all of this is an invitation to relax and have fun. CLZ is located within close proximity of beaches and bays, which aren't yet overcrowded with tourists. Pack your beach towel, beach chair, umbrella, sunscreen and cooler box and enjoy the sound of the waves crashing, the smell of the salt air, and the sun on your face.
Culture & art
The monumental architecture of Andalusia has its roots in Roman and Arab culture and is stunning. Not only in Málaga, Antequera and Granada there is a lot to see but also nearby in the old centre of Vélez-Málaga and in all the white villages. When you want to experience the pride of the Andalusian people, you can go to a museum or go to a flamenco performance, visit a feria, a fiesta or a romería.
Outdoor & Nature
CLZ is the perfect starting point for outdoor activities. From our estate we have many hiking possibilities to explore our beautiful countryside. If you are up for it you can also climb the highest mountain in the region, 'La Maroma (2.065 mtr). Do you prefer activities on water then you can go diving, snorkelling, sailing or rent a paddleboard. If you would like something else you can explore caves, do yoga or even go skiing in the Sierra Nevada.
Gastronomy
The Andalusian cuisine reflects the many contrasts of the land and its variety of colours and flavours. Andalusia has many traditional dishes. Most people know tapas, gazpacho, paella, serrano ham and the tortilla but there is so much more to taste. What about: salmorejo, ajo blanco, flamenquín, espetos, churros, pipirrana, berenjenas con miel or the speciality of our village'chivo de lechal'? Aren't you curious what these dishes are and don't you want to know more?
Shopping
A visit to CLZ would not be complete without picking up some souvenirs and gifts.
Whether you're looking for fashion, shoes, culinary products or art, you'll be sure to find just the thing in the shopping centres and charming little boutiques in the villages or cities. There are plenty of opportunities to shop in the Axarquía region.
At CLZ we know exactly where to go. Whether you'd prefer to explore on your own or enjoy the view in chauffeur-driven comfort, we will be happy to discuss and arrange your sightseeing options, transportation and reservations, as well as tailor an itinerary to suit your preferences.
You'll always find a unique way of spending your leisure time at Cortijo La Zapatera.
27 juli 2019