A day well spent at Cortijo La Zapatera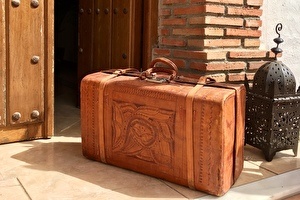 You've never stayed here with us at Cortijo La Zapatera before? Well, you're in for an extraordinary experience. Please, let us show you around…
Waking up…
You wake up in a king size bed in one of our beautiful rooms. You can open the blinds daylight will fill your room. All our rooms and apartments are unique in layout and design and all have beautiful views. The rooms of Cortijo La Zapatera are designed with love and with an eye for detail. They are outfitted with a broad range of modern amenities, free wireless internet and a pantry with complementary coffee, tea and water.
First things first…
Breakfast! Your breakfast is served in our fountain courtyard, inspired by the Alhambra in Granada to give you that extra Andalusian feel. Of course our breakfast cannot do without yoghurt, cereals, jams, cheeses, meats, eggs and homemade pastries. Your breakfast will also come with fresh orange juice, fresh fruit and a good cup of coffee or selected teas. Cortijo La Zapatera serves her breakfast on vintage china.
Outdoor activities…
Refuelled and recharged, you can go hiking our estate or explore the surroundings. You will find specified tourist information of the Axarquía region in your room. We want to make your stay with us as enjoyable and memorable as possible.
Lunch…
Beat mid-day hunger? We can make you a healthy sandwich to enjoy at the pool or any other terrace or patio. 
Cool off in the pool…
After an active day, it's time to cool off in our beautiful pool. Take a dip, sunbathe on our deck chairs or enjoy chatting with other guests under an umbrella or in the pool lounge area. With views over our estate, you can't go wrong with time spent at the pool. And maybe we'll surprise you with something cool…
Aperitif…
Before yoy have a dinner in our village or at the beach, enjoy a glass of wine, beer or spirit from our honesty bar. We can even make you one of our classic cocktails or a glass of 'tinto de verano'. Enjoy your drink in the front patio while watching and listening to the fountain and the frogs with the Maroma mountain in the background. Or you can sit on our roof terrace overlooking the pool and our surrounding hills.
Relaxation…
After a satisfying meal in our village or at the beach, there's no better place to relax than a delicious glass of wine or a classic cocktail on one of our patios. We have several peaceful and beautiful seatings while enjoying a sunset - or a starry night.
Nightcap…
If you're really a night owl, there isn't a better way to wrap up a great day then with reading a book. Or enjoy interesting and inspired conversation with new friends. And when it's get chilly outside we can light our fireplace in our cosy lounge.
Tomorrow…
When you head in for the night, you may just discover that you've spent the whole day within the comfortable, relaxing confines of B&B Cortijo La Zapatera. No problem! That means tomorrow you can explore all of the other interesting and fun activities and opportunities our surroundings has to offer you!
When you retire to your room or appartment, your can reflect on a day well spent and rest up for another fun-filled day ahead. So come and join us! A stay at Cortijo La Zapatera is where the magic begins.
October, 1st 2019